Our Team
Greg Abell — Principal
Contact Greg via email — grega(at)somtg.com
206.842.2298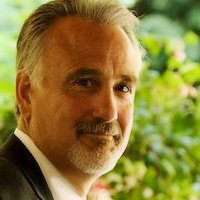 Greg is the founder and principal of Sound Options Group, LLC. He oversees the design and implementation of all services.
Interpersonal relationships lie at the core of everything Greg does. He believes that everything of importance occurs in relationships. He especially enjoys helping organizations design systems to engage conflict with curiosity and optimism.
Greg's psychology background prepared him for his entry into the emerging field of alternative dispute resolution Greg has helped individuals and organizations successfully navigate through conflict and change since the 1980s.
Melissa Robertson — Associate
Melissa Robertson is an experienced executive-level leader who believes that optimism, authenticity, and the ability to engage conflict effectively can transform teams and organizations.  She is an inspirational change leader who trains and supports teams through the transformation process.
Melissa has received the Brave Leaders Recognized certification and is a 48 Days certified coach.  She believes that leadership takes connection and courage, and that organizational culture can change substantially when all people feel empowered to lead within the context of their work.  Melissa has worked with a wide variety of individuals and teams to achieve their goals and transform their work since the early 1990s.
Mindy Hyde — Case Manager
Contact Mindy via email — mindyh(at)somtg.com
206.842.2298
Rebecca Larsen — Office Manager
Contact Rebecca via email — rebeccal(at)somtg.com
206.842.2298