Our Team
Greg Abell — Principal
Contact Greg via email — grega@somtg.com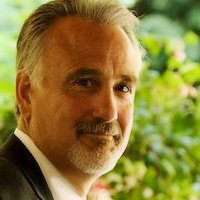 Greg is the founder and principal of Sound Options Group, LLC. He oversees the design and implementation of all services.
Interpersonal relationships lie at the core of everything Greg does. He believes that everything of importance occurs in relationships. He especially enjoys helping organizations design systems to engage conflict with curiosity and optimism.
Greg's psychology background prepared him for his entry into the emerging field of alternative dispute resolution Greg has helped individuals and organizations successfully navigate through conflict and change since the 1980s.
Beth Hebert — Case Manager and Administrative Assistant
Contact Beth via email — bethh@somtg.com
Beth assists Greg with the day-to-day operations of Sound Options Group. She also acts as intake coordinator and case manager for all special education mediations and IEP meeting facilitations.
Beth enjoys helping individuals clarify and understand their perspective in a dispute so they can enter mediation or meeting facilitation prepared to negotiate and collaborate.
Experience as a certified mediator with the Dispute Resolution Center of Kitsap County prepared her for her current role. She holds a Master's in Counseling from the School of Education at Seattle University.